Cashless & Ticketless Parking
Imagine a life without looking around for loose coins. Imagine a life without stretching out for a parking ticket. That is exactly what Mawqif provides & much more, completely for free & all over Kuwait.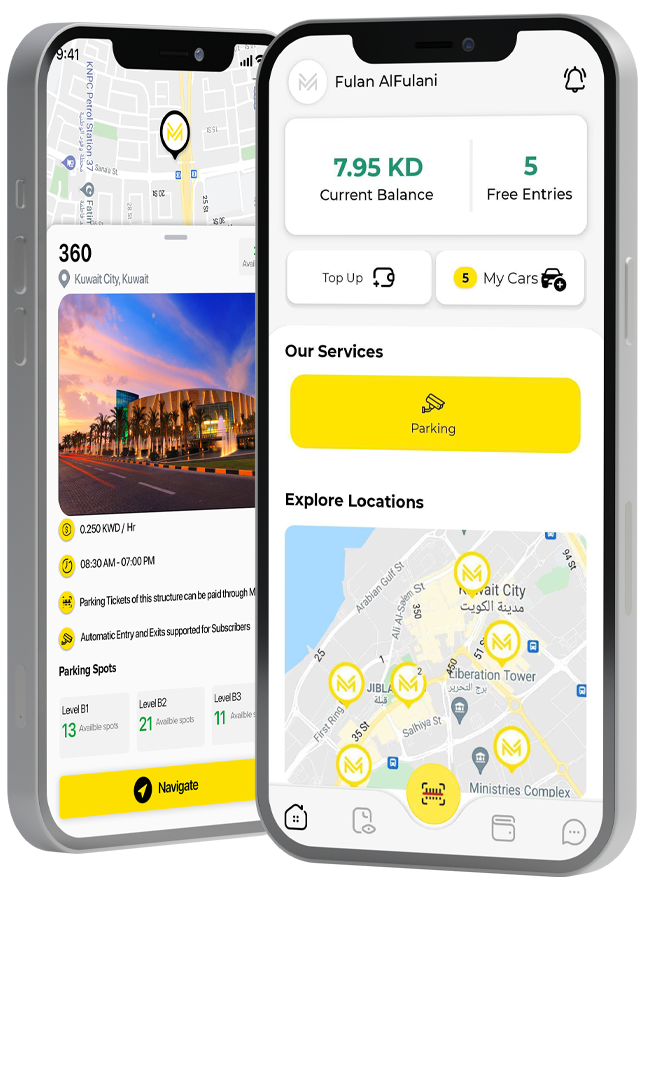 Mawqif

is a glimpse of the future.
Available all over Kuwait
Mawqif is available to use in all of Kuwait's hotspots: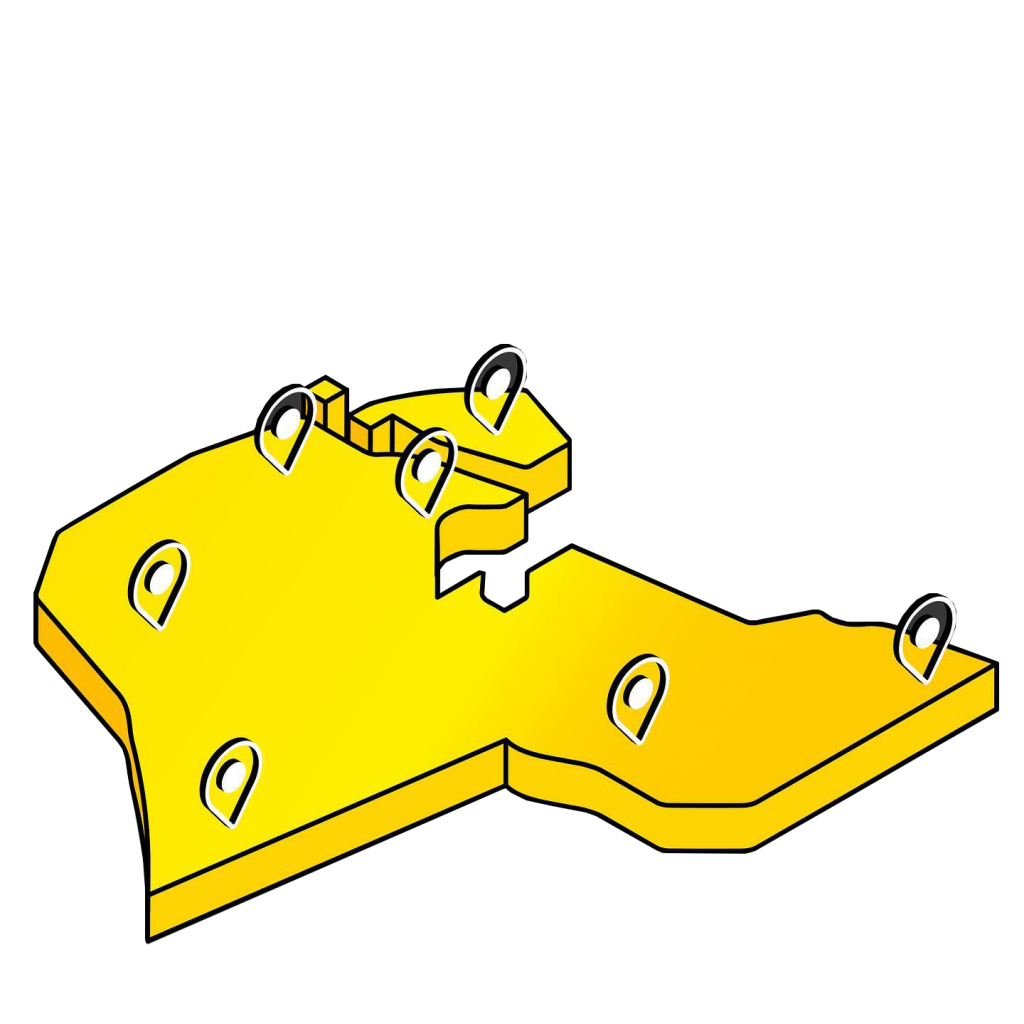 THE SMART & EASY WAY TO PARK
Mawqif is completely free. Pay through Mawqif and get the added bonus of convenience.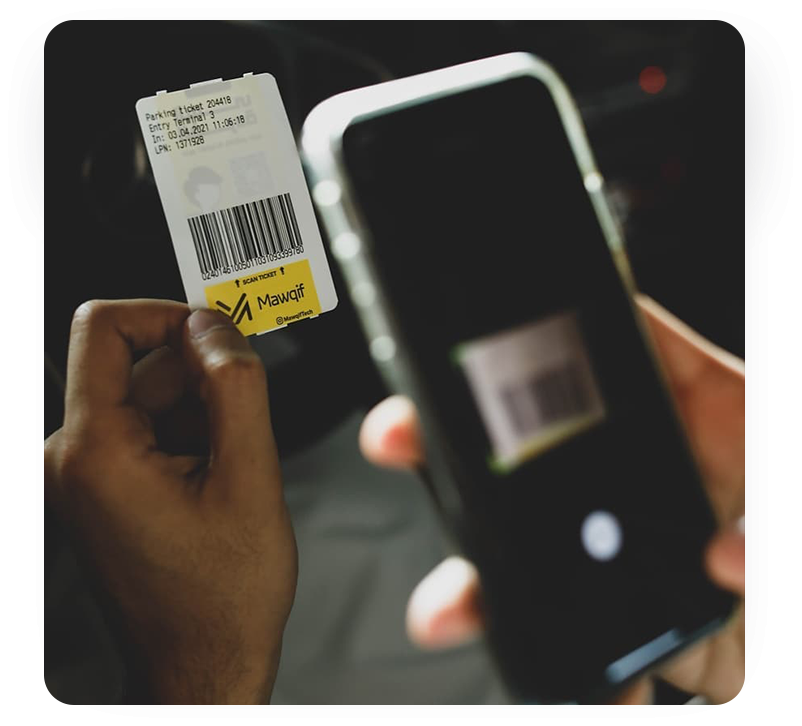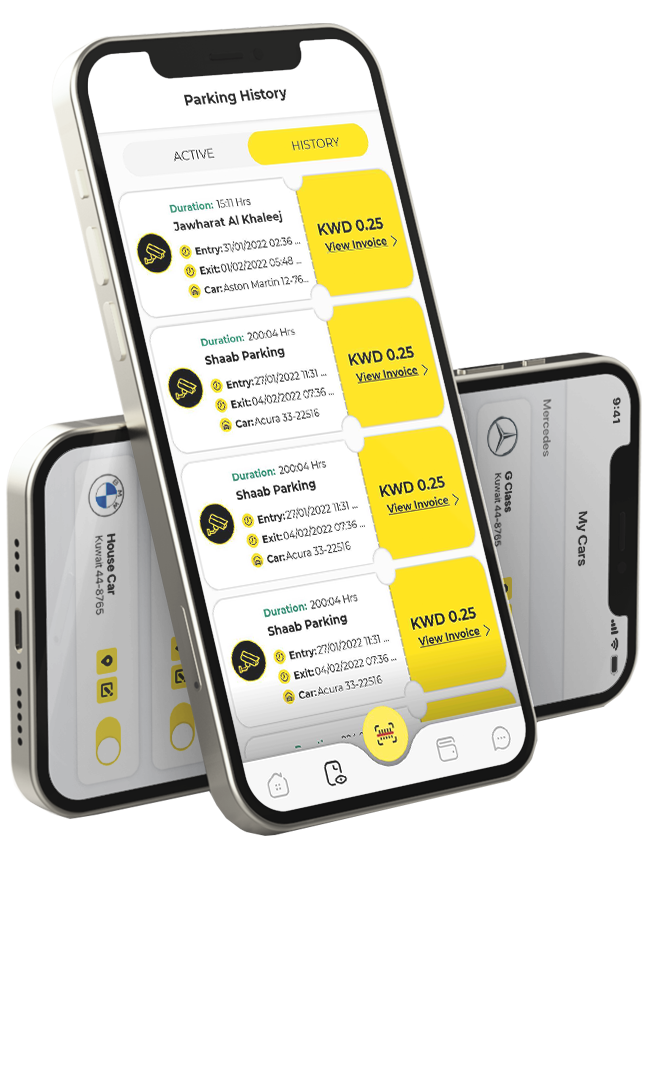 Download
Kuwait's favorite Parking App

.
Kuwait has rated Mawqif at 5 stars and gave Mawqif a satisfaction rate of 96%. A fan favorite.
Frequently Asked Questions
Getting Started with Mawqif
Mawqif is a parking application specialized in providing parking services including cashless alternatives & guidance features.
02. Does Mawqif charge commission?
No. Mawqif is a free to use app with no additional commission being charged. Only the original parking amount is charged.
03. What parking options does Mawqif provides?
Mawqif provides Ticket Validation & ANPR technology that provide users with a cashless parking payment option.
Scan & Pay allows the user to scan the parking ticket's barcode through the application and pay their parking cashless through Mawqif's digital wallet.
05. When should I scan my parking ticket?
You should scan your ticket just before you decide to head to the parking exit with your car.
06. What should I do once I scan & pay the ticket?
Head to the parking exit and give the ticket to the cashier, he will then allow you to exit.
07. What is ANPR Technology?
ANPR stands for Automatic Number Plate Recognition. It allows the user entry & exit of the parking structure through the reading of the car's license plate.
08. How can I use ANPR Technology?
Add your car and provide your license plate information in "My Cars" tab. Once provided, you'll be able to use ANPR in all compatible parking structures.
08. What guidance feature Mawqif has?
Mawqif showcases parking structure availability as well as location. We can direct you to all the Mawqif parking structures.
Save your valuable time & energy with Kuwait's Ultimate Parking App